Coolant Flange for Citroen Peugeot XANTIA XSARA BREAK ZX N2 306 406 806 (OEM 1336 J4 1336.J4 1336-J4)
1、Fits For
CITROENXANTIA (X1_, X2_)1761.0000ccm 81.0000kW 110.0000HP (Petrol)
CITROENXANTIA (X1_, X2_)1998.0000ccm 97.0000kW 132.0000HP (Petrol)
CITROENXANTIA Break (X1_, X2_)1761.0000ccm 81.0000kW 110.0000HP (Petrol)
CITROENXANTIA Break (X1_, X2_)1998.0000ccm 97.0000kW 132.0000HP (Petrol)
CITROENXSARA (N1)1761.0000ccm 81.0000kW 110.0000HP (Petrol)
CITROENXSARA (N1)1998.0000ccm 97.0000kW 132.0000HP (Petrol)
CITROENXSARA Break (N2)1761.0000ccm 81.0000kW 110.0000HP (Petrol)
CITROENXSARA Break (N2)1998.0000ccm 97.0000kW 132.0000HP (Petrol)
CITROENZX (N2) 1761.0000ccm 81.0000kW 110.0000HP (Petrol)
CITROENZX (N2) 1998.0000ccm 120.0000kW 163.0000HP (Petrol)
CITROENZX Break (N2) 1761.0000ccm 81.0000kW 110.0000HP (Petrol)
PEUGEOT306 (7B, N3, N5) 1761.0000ccm 81.0000kW 110.0000HP (Petrol)
PEUGEOT306 (7B, N3, N5) 1998.0000ccm 97.0000kW 132.0000HP (Petrol)
PEUGEOT306 Break (7E, N3, N5) 1761.0000ccm 81.0000kW 110.0000HP (Petrol)
PEUGEOT306 Break (7E, N3, N5) 1998.0000ccm 97.0000kW 132.0000HP (Petrol)
PEUGEOT306 Convertible (7D, N3, N5) 1761.0000ccm 81.0000kW 110.0000HP (Petrol)
PEUGEOT306 Convertible (7D, N3, N5) 1998.0000ccm 97.0000kW 132.0000HP (Petrol)
PEUGEOT306 Hatchback (7A, 7C, N3, N5) 1761.0000ccm 81.0000kW 110.0000HP (Petrol)
PEUGEOT306 Hatchback (7A, 7C, N3, N5) 1998.0000ccm 97.0000kW 132.0000HP (Petrol)
PEUGEOT306 Hatchback (7A, 7C, N3, N5) 1998.0000ccm 120.0000kW 163.0000HP (Petrol)
PEUGEOT406 (8B) 1761.0000ccm 81.0000kW 110.0000HP (Petrol)
PEUGEOT406 (8B) 1998.0000ccm 97.0000kW 132.0000HP (Petrol)
PEUGEOT406 Break (8E/F) 1761.0000ccm 81.0000kW 110.0000HP (Petrol)
PEUGEOT406 Break (8E/F) 1998.0000ccm 97.0000kW 132.0000HP (Petrol)
PEUGEOT806 (221) 1998.0000ccm 97.0000kW 132.0000HP (Petrol)
2、OEM No.
REFERENCE OEM No.
CITROEN/PEUGEOT : 1336 J4,1336.J4,1336J4,1336-J4,
CROSS-REFERENCE No.
AKRON-MALÒ : 116072
BIRTH : 8038
CALORSTAT BY VERNET : WF0084
CAUTEX : 952166
FARESA : 3570
MOTOGOTO : DX21030201
TOPRAN : 722 782
Product pictures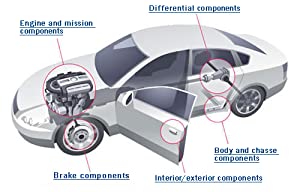 Premium Design
High quality replacement parts that are designed to meet or exceed the original and built with quality parts while manufacturing, testing, analyzing and quality assuring the best quality for long lasting usage.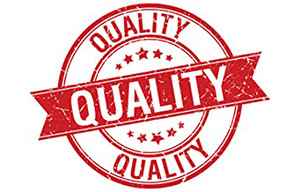 Quality Promise
We are dedicated to earning customers for life by bringing high quality affordable parts and repair solutions. We provide the highest quality aftermarket parts and pride ourselves in providing the best service on the Internet.